TIPS – Display the specified thumbnail on other PC
ThumbnailCity writes the position of thumbnail and bookmarks in a region called ADS (alternate data stream). Since ADS is a feature that can be used only with NTFS or ReFS, some caution/know-how required to copy the movie file including the thumbnail position to another PC.
The shareware edition must be used to specify thumbnail and bookmarks. Freeware or shareware edition can be used to display those.
In the case of via Windows file share (shared folder), you can copy it as it is.
When copying via an external medium such as an SD card or USB memory, it is necessary to format the medium with NTFS.
In other cases, you need to copy it in a compressed file that supports ADS. ex. RAR, WIM format.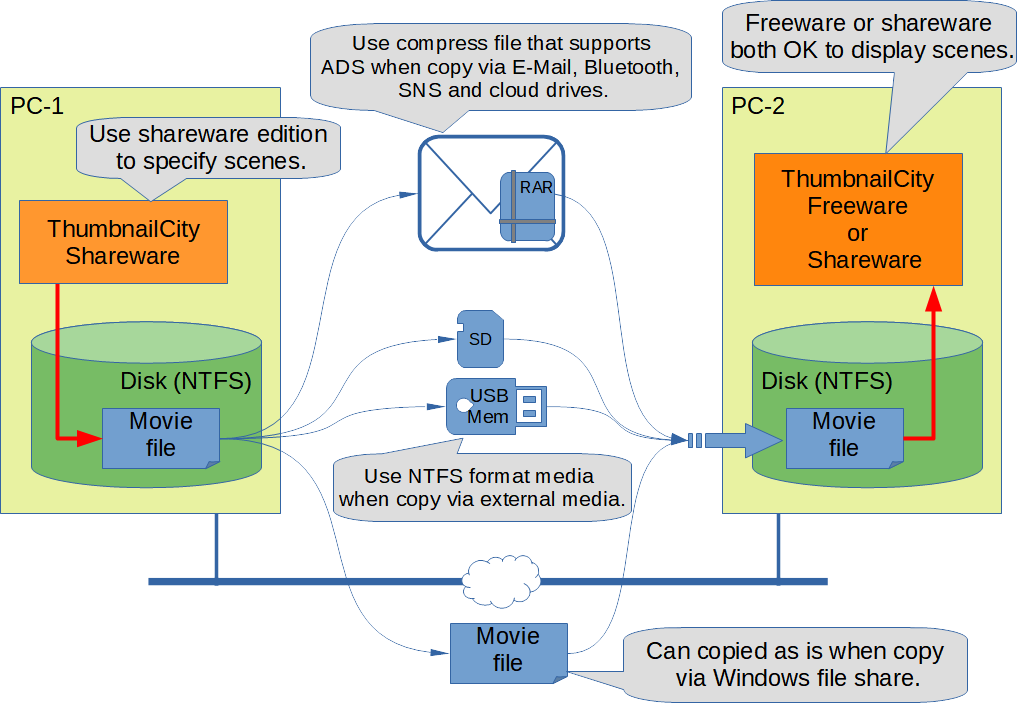 There are WinRAR (RAR format) and 7zip (WIM format) as typical archiver software that supports ADS. The settings required for each software are explained in the figures below.
In the case of WinRAR
The compression type is "RAR".
Check "Save file streams"
In the case of 7zip
Archive type is "WIM"
Check "Store alternate data stream"